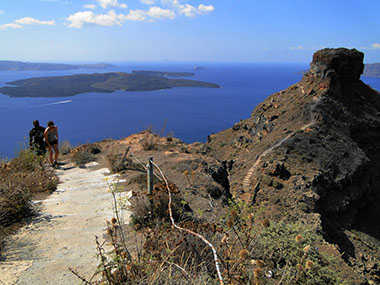 Wednesday, June 2t, 7:30 PM
Original program changed to:
Hiking and Kayaking the Greek Islands
Come along on a journey to the Greek islands of Santorini and Mykonos. The presentation will capture images from a hike around the caldera of Santorini, traveling from Fira through Imerovigli and Skaros Rock and onward to Oia just in time to catch a brilliant sunset over the Aegean Sea. The next trek is a kayak trip through the waters surrounding Mykonos, including a blowhole and several beaches with crystal blue waters.