Voting will be at our Annual Meeting.
Thursday, November. 12, 7–8:30 PM via ZOOM Register
Bill De Stefano, Chair (former vice chair)
I built a long career in the Information Technology and Managed Services industry where I currently hold the position of Vice President of Customer Success. Over the past 29 years, I have had the privilege of supporting many global fortune 100 companies and traveling all over the world in that pursuit. While traveling, I was able to spend time outdoors on various adventures in the Andes Mountains (Chile), the Atlas Mountains (Morocco), the Italian Alps and dozens of hiking trails throughout Europe and South America.
I started hiking and backpacking when I was 10 years old as my family frequently spent time in the Catskill and Adirondack mountains. Over the past seven years, my passion has been in backpacking and exploring our National Forests and Parks. I Joined the Delaware Valley AMC because my values and passion for the outdoors paired nicely with AMC's charter and mission.
Shortly after joining AMC, I joined the Outdoor Leadership Program and became a Backpack and Hiking leader. My passion for AMC and amazing members I had meet continued to grow and I took on the position of Publicity Chair and most recently Vice Chair for our chapter. I very much enjoy our club's events and spending time with our members while exploring our region's amazing outdoor locations.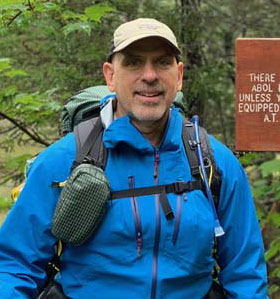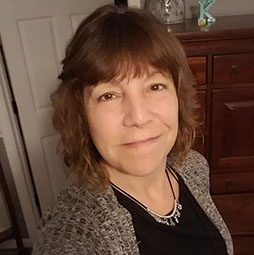 Carla Geissler, Vice Chair
I've been hiking for about 3 years, and an AMC hike leader for about 2 years. I began hiking locally and have branched out from there; my adventures have taken me to the Catskills, Adirondacks and White Mountains of New Hampshire. While this past spring I was fortunate enough to spend some time in Panama, my most recent adventure took me hiking in Utah.
As an AMC leader I have attended Mountain Leadership School, T3 (Train the Trainer) and Wilderness First Aid. I'm looking forward to continuing expanding my outdoor knowledge as well as exploring more trails.
Julie Watson, Hiking Chair
I am an avid hiker and trail runner and a hiking leader for our chapter. I love being outdoors and bringing others along with me. I feel very fortunate to have grown up hiking and camping.
This experience instilled within me an understanding of the healing power of nature and the importance of protecting it. By sharing the outdoors with others, we help them understand this as well.
You can find me on everything from short jaunts through local preserves to long endurance events. Some of my favorite places are the Pennsylvania Wilds, the Colorado Rockies, the White Mountains, the Catskills and the Finger Lakes.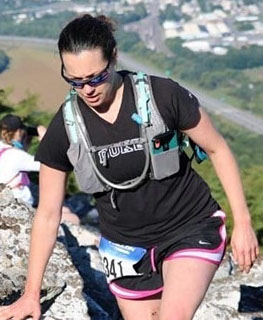 Amy Williams, Membership Chair
I'm a hiking leader, and I love nothing more than getting outside for long days on the trail.
Six months after I began hiking with AMC, I went on my first backpacking trip using borrowed gear. A few months later I stepped into rented snowshoes on my first Catskills trip.
I love that our chapter provides so many opportunities to test out new activities, explore beautiful new places, and (even better) develop meaningful new friendships.
The Catskills hold a special place in my heart as I finish up my Catskill 3500 Club peaks, and I hope to spend more time in the Whites and Adirondacks soon.
Katie Martins. Chair, 20s & 30s
I work for the Pennsylvania Bureau of State Parks as an environmental education specialist and enjoy hiking, kayaking, sailing and traveling. My favorite local places to hike are Hornbecks Creek trail & the Cliff Park trail system, both in the Delaware Water Gap NRA and Sam's Point, Minnewaska SP, NY.
I hold current certifications in CPR & Wilderness First Aid and will soon to be certified in SAR (Search & Rescue). I am looking forward to meeting some great people in the new role as co-chair of the 20s & 30s committee!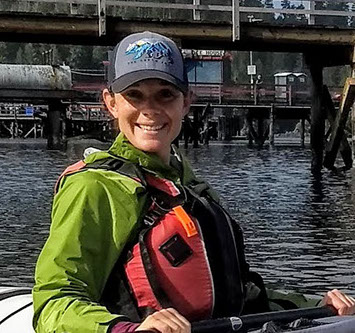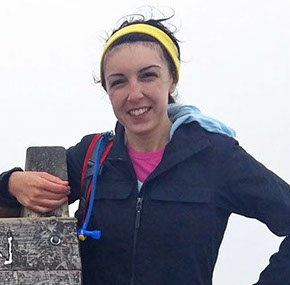 Kristen Falzon, Vice Chair, 20s & 30s
I am Kristen Falzon from Central NJ. I completed my Outdoor Leadership Training with the Delaware Valley Chapter in April 2019 and have since led/co-led hikes around the Delaware Water Gap and along the Delaware & Raritan Canal.
I recently finished reading The Pine Barrens by John McPhee (highly recommend!) and I can't wait to explore more of the New Jersey Pine Barrens and lead hikes there, too.
I hope to leverage my experience as a certified yoga instructor to lead engaging outdoor events that incorporate hiking, stretching and mindfulness. I am very excited to advocate on behalf of 20s & 30s members as a co-chair alongside Katie Martens.
I am hopeful that we can diversify our event offerings, as well as AMC membership, and get as many folks enjoying and conserving the outdoors as possible. See you on the trails!
Karen Rossino, Social Chair
I discovered the pleasures of the outdoors when I retired several years ago. I didn't take me long to fall in love with hiking, biking, kayaking and meeting amazing people who inspired me to branch out and try new experiences.
During these years AMC offered me leadership training. I became a bike leader, and I'm working on becoming a hike leader and scouting new trails. I'm lucky to have found and be a part of such a wonderful club.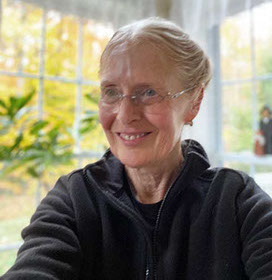 2021 Executive Committee Nominations
Chair Bill De Stefano**
Vice Chair Karla Geissler*
Secretary Midori Wakabayashi
Treasurer Margaret McDonald
Backpacking Cindy Crosser
Bicycling Robert Liston
Communication Eric Pavlak
Conservation Adrian Noble
Family Activities Annette Sheldon
Hiking Julia Watson*
Inclusion Janet Penner
Leadership Jeffrey Fritzinger
Membership Amy Williams*
Paddling Eric Pavlak
Social Karen Rossino*
Trails Greg Bernet
20s &30s Katie Martins*
Kristen Falzon*, vice-chair
* new to EC ** new to this position
As reported by the Nominating Committee, Adrian Noble, chair plus Dan Loughner, Raun Kercher, Marcia Telthorster, Larry Priori and Amy Williams. The Nominating Committee members are active chapter members, of which no more than one may be a voting member of the current Executive Committee.
Voting decisions will be made at this Virtual Chapter Annual Meeting by those members in attendance at the business meeting. More information and registration.