Chapter trail work also includes building new trails at Nockamixon and Ringing Rocks parks
AMC's Delaware Valley Chapter has taken over maintenance responsibilities for a seven mile section of the Appalachian Trail from Fox Gap (PA route 191) to the western end of the I-80 bridge across the Delaware River. This section was formerly maintained by the Wilmington Trail Club, that could no longer get sufficient volunteers to do the work.
The Appalachian Trail Conservancy (ATC), that oversees maintenance of the trail, may try to get another club to take on this section, but for the foreseeable future this us our chapter's responsibility.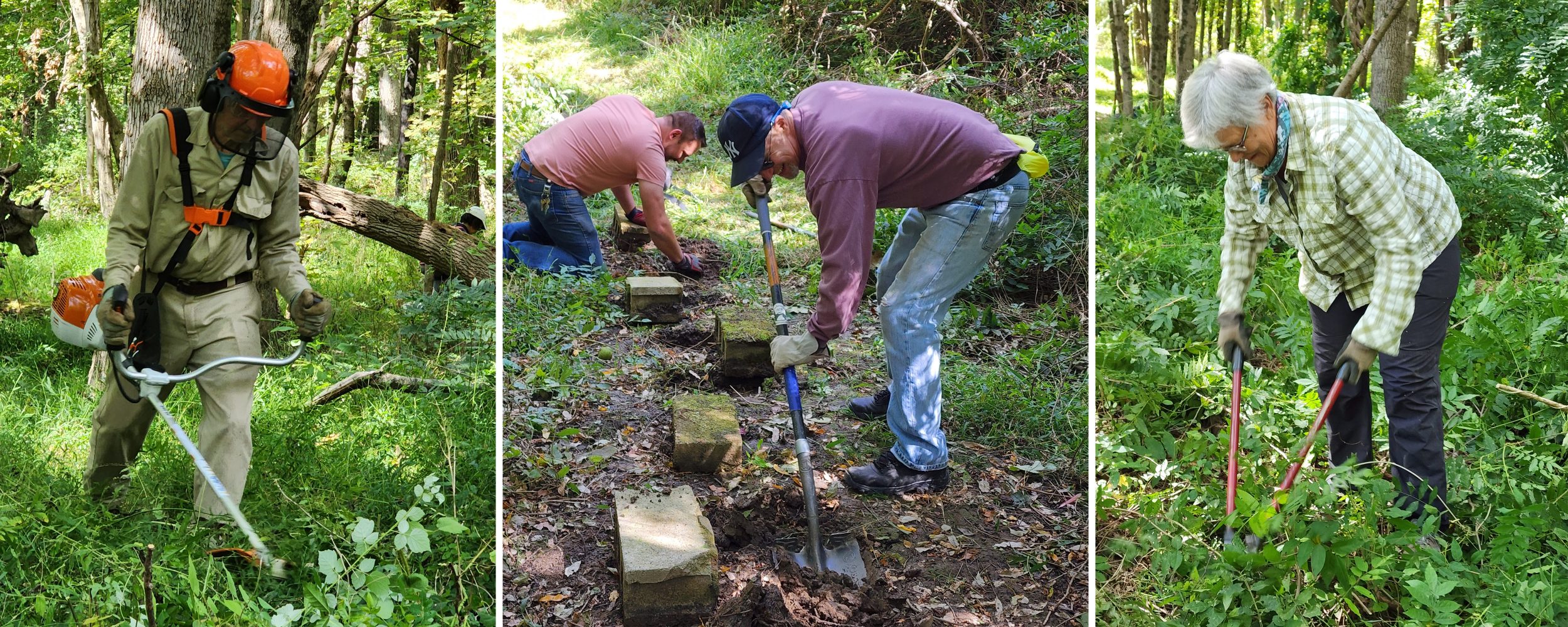 Trails Chair Greg Bernet noted that some of this section goes through the village of Delaware Water Gap, PA, and some is on a dirt road, so that actual trail maintenance is less than six miles.
He also noted that the Kirkridge Shelter and privy are located on this section and will be our responsibility to maintain. The shelter is in good condition, but the privy needs repair or replacement
The DV Chapter's Appalachian Trail Crew, headed by Dan Schwartz, has long done regular maintenance on our adopted 15-mile section of the famed hiking trail from Wind Gap south to Little Gap on the Northampton-Monroe county line. We also maintain and watch the Leroy Smith Shelter and privy on that section.
DV chapter is also involved in building a new trail at Nockamixon State Park, and in the spring will begin work on a new trail section at Ringing Rocks County Park, both in Bucks County, Pennsylvania. We also do regular trail work at French Creek State Park.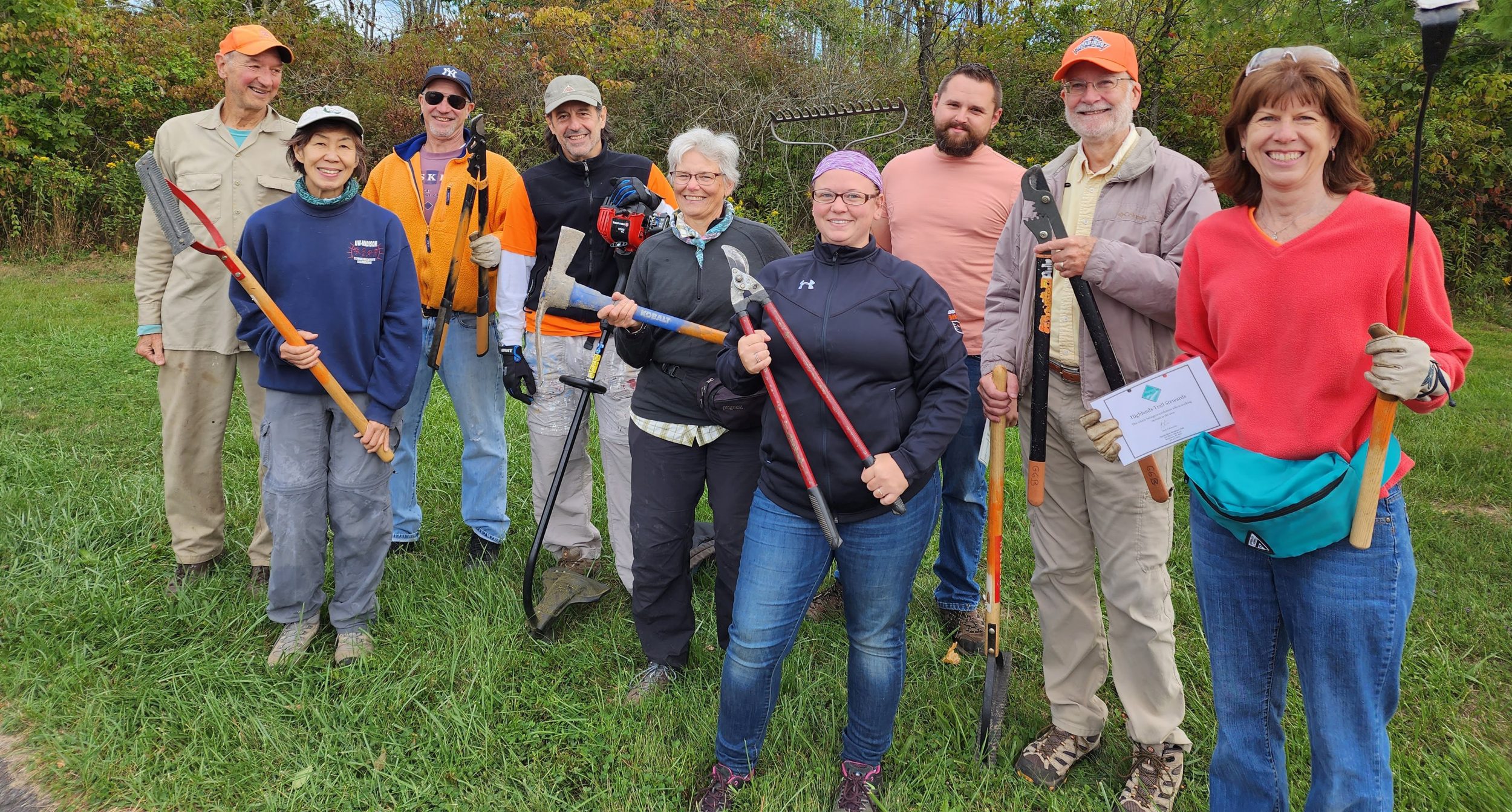 Trail Volunteers: many kinds, many skill levels. What is right for you?
Trail work involves manual labor from easy to strenuous, from pruning bushes and painting blazes to moving rocks and building steps. Tools and training are provided.
AT corridor monitors hike the edge of the AT's designated land and report any intrusions such as illegal structures or tree cutting. They blaze the boundary and locate surveyor monuments.
Shelter watchers hike a few miles and periodically visit the shelters and privies to check on them. Several watchers take turns on a schedule.
Don't just hike the trails! Help! Volunteer for a day or for more
Contact trails@amcdv.org or check the activities calendar.