Our ridge runner this year was Piljo Yae (she/her), a native of South Korea, Piljo relocated to the states with her family in her late teens. Most recently she worked as a project manager in steel construction before retiring. After hiking many sections of the AT in the Mid Atlantic region, she completed an AT thru hike post-retirement last year. Her trail name was WIC for women in construction.
Piljo is also a member of our chapter and who has taken leadership training and has attended AMC August Camp. She lives locally in Blue Bell with her husband. As such, you may see her in the future on a hike with the chapter or other chapter outing or event.
Piljo is a very personable and warm individual with a strong work ethic. She enjoyed inviting others to work with her on the trail, and they seemed to enjoy working together with her also. Together, much was accomplished in removing some very built-up fire rings, removing trash from campsites and trail heads, clipping and cutting blowdowns, and removing greenbrier and invasive crimson barberry from the trail. They also worked to identify and protect the endangered American Chestnut tree.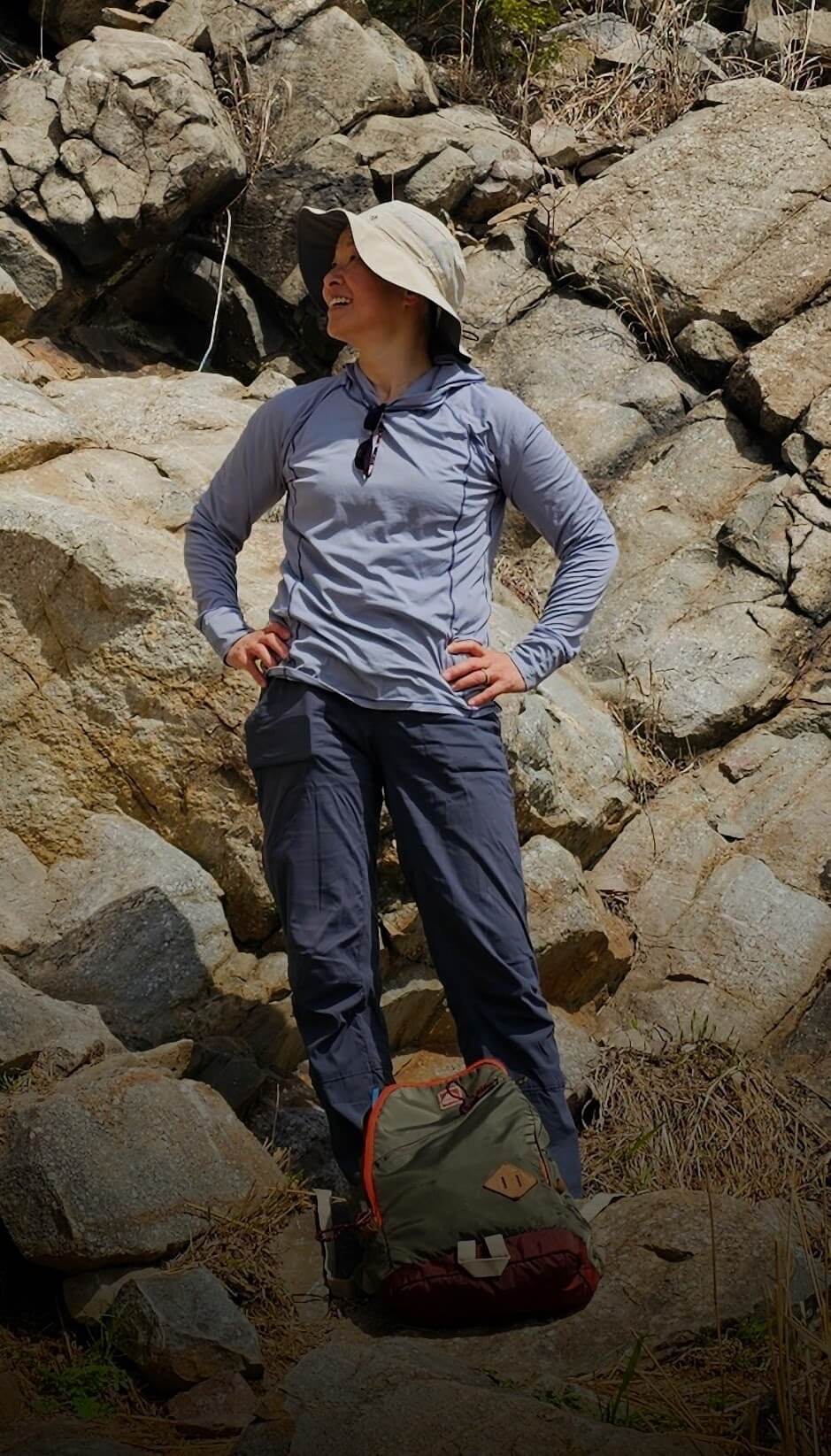 To briefly summarize the program, a ridge runner is a seasonal paid five day a week position to help educate users of the Appalachian Trail about Leave No Trace while helping to care for and protect the trail in partnership with the local maintaining clubs including our chapter. The program runs from late May to Labor Day.
Ridge runners have been deployed along many sections of the AT from Maine to Georgia in areas of higher impact and usage. A 42-mile section of trail above the Lehigh Valley included in this program may have increased usage due to its proximity to the population centers in Lehigh Valley, easy access from the New York and New Jersey areas, along with many road access points including the Delaware Water Gap.
This program has continued since 1992 with continuing grants from the Pennsylvania Bureau of Forestry, plus our chapter and trails volunteers working in partnership with the Appalachian Trail Conservancy and the trails staff of AMC.
The DV Chapter has been proud to continue supporting this program along with other trail clubs with volunteer time, work and with financial support.